Community Education Breakfast
The breakfast event, which takes place at the Lawrence DoubleTree by Hilton, provides an opportunity for local businesses and community members to demonstrate their support for public education.
Date: Friday, September 29, 2023
Time: 7:30-9:00 am (Doors will open at 7:15 am)
Location: DoubleTree By Hilton – 200 McDonald Drive
Click Link Below For 2023 Guest Speaker!
This high-profile event will be held to kick off the 2023-2024 school year and will feature alumni guest speaker Jared Stone, Lawrence High School graduate, 1995.       
Author, television producer for a variety of clients including ABC, NBC, FOX, the CW, Bravo, USA, Lifetime and Sony. For the last nine years, Jared has served as Executive Director, Brand Creative for the Warner Bros. Worldwide Television Marketing Unscripted team. He is the recipient of two Emmy awards for his work on The Ellen DeGeneres Show, and is a nine-time Emmy nominee.
We are beyond excited to announce that Jared will be our 2023 featured guest speaker at our Annual Community Education Breakfast event!
Mark your calendars – as you aren't going to want to miss this one!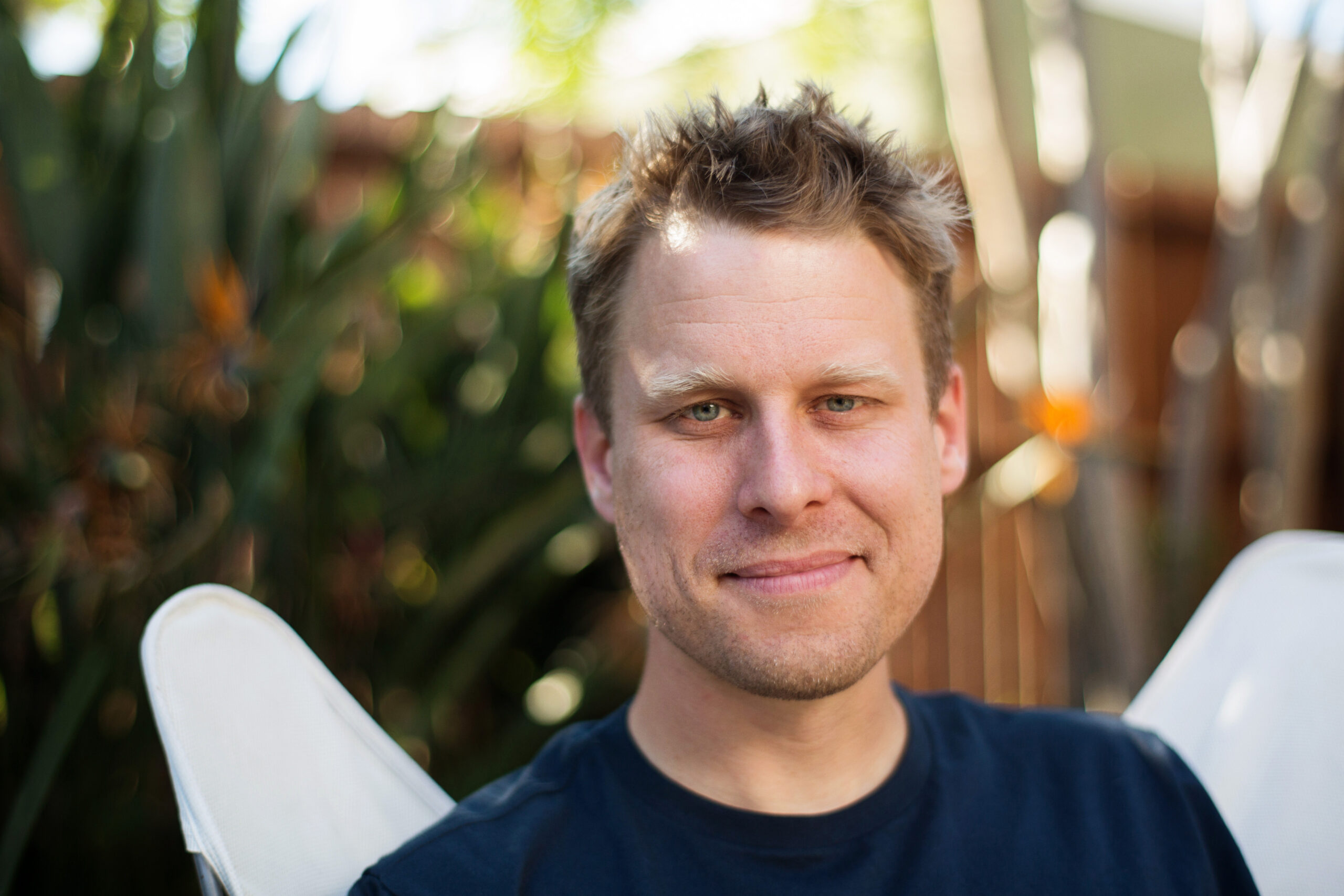 Jared Stone, Community Education Breakfast Featured Guest 2023
Thank you to our 2023 event sponsors:
     

Valedictorian Major Sponsors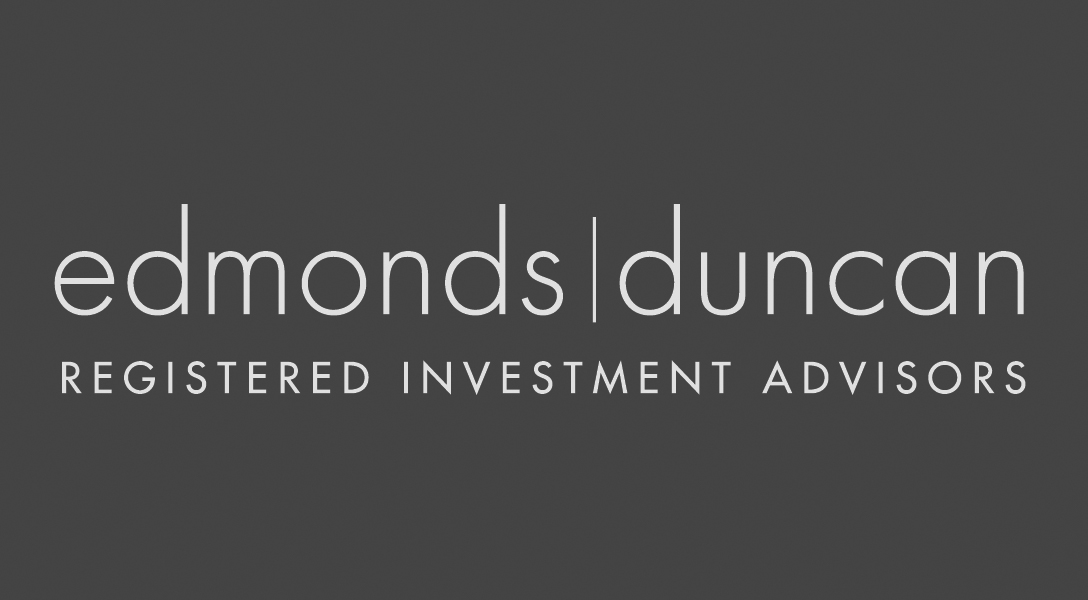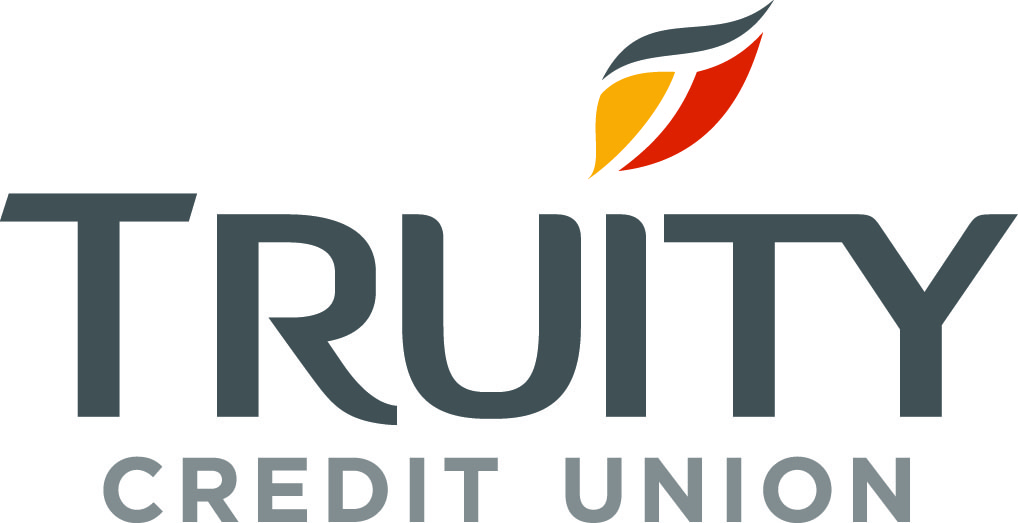 Valedictorian Sponsors 
First Student, Inc
Truity Credit Union
Edmonds Duncan Registered Investment Advisors
Deans List Sponsors 
Pur-O-Zone
Sandra Gautt
University of Kansas/ Kansas Athletics, Inc.
Merit Scholar Sponsors 
Cork & Barrel
DoubleTree By Hilton Lawrence
Emprise Bank
Laird Noller Automotive
Marsh McLennan Agency
McDonalds of Lawrence
MidAmerican Credit Union
P1 Group, Inc.
Jon & Rosy Elmore 
Bill & Cindy Self
Honor Roll Sponsors
Alpha Roofing
Capitol Federal Foundation
City of Lawrence
Crown Automotive
Feldmeyer Financial
Free State Financial Group a Private Wealth Advisory Practice of Ameriprise Financial Services, LLC
Gail & Kevan Vick
Guardian Mortgage/ Sunflower Bank
Jefferson's
Kindred CPA
Landmark Bank
Lawrence Dance Gallery
LMH Health                                                                                                                                    Legacy Work Consulting, LLC
Mainstreet Credit Union
McCownGordon, LLC
Meritrust Credit Union
Pretzels Inc. / Hershey's
Security Benefit
Stevens & Brand
Stephens Real Estate
SumnerOne
Warren-McElwain Mortuary
Friends of Foundation Sponsors
Allworth
Bert Nash
BG Consultants, Inc.
Central National Bank
Clark/Huesemann
Colliers
Dole Institute of Politics
Douglas County Community Foundation
Envista
First State Bank
GCSAA
Gene Fritzel Construction
Intrust Bank
John & Deanell Tacha
Keller Craig & Associates
Kurt Goeser State Farm Agency
KU School of Education & Human Sciences
Lied Center of Kansas
McGrew Real Estate
Midwest Concrete Materials
Min/Max Photography
Multistudio 
Owens Flower Shop
Robby Steinhardt Foundation
Security Benefit
Silver Lake Bank
Speech Solutions, LLC
Sylvan Learning
Sneak Peek Into 2024!
2024 Featured Speaker, Jaunelle White, Lawrence High School graduate, 1996.       
Jaunelle White is entering her third academic year at Point as the institution's Vice President of Intercollegiate Athletics. White is the university's third athletic director and first female director. 
2022-2023: White oversaw the transition of full membership from the Appalachian Athletic Conference to the Southern States Athletic Conference. She also added Women's Flag Football to the Athletic Department, which competes in the Sun Conference and will have its inaugural season in Spring 2024. White oversaw three NAIA National Tournament teams, three NAIA All-Americans (Softball, Men's Golf, and Football), and one Appalachian Athletic Conference Championship team (Women's Basketball). 
2021-2022: In her first year at the department's helm, White has overseen three programs earning NAIA National Tournament Appearances, one making an Appalachian Athletic Conference Championship (Men's Soccer), three student-athletes being named All-Americans, and student-athletes receiving 100 all-conference awards. Point University was named an NAIA Champions of Character Five-Star Silver institution. 
White comes to Point with nearly 20 years of athletic administration experience, particularly at the NCAA Division I level. Most recently, White served as the senior associate athletic director for internal operations and senior woman administrator at Indiana University—Purdue University Indianapolis. She has served in several athletic administrative roles, including compliance, at Texas Southern, University of South Alabama, Middle Tennessee State University, and Louisiana State University. 
White is a native of Lawrence, Kansas, and played collegiate volleyball at Auburn University from 1996 to 2002. She holds a master's degree in education and a bachelor's degree in business administration from Auburn University.
White and her late husband (Marcus) have four children. 
Save The Date: September 13, 2024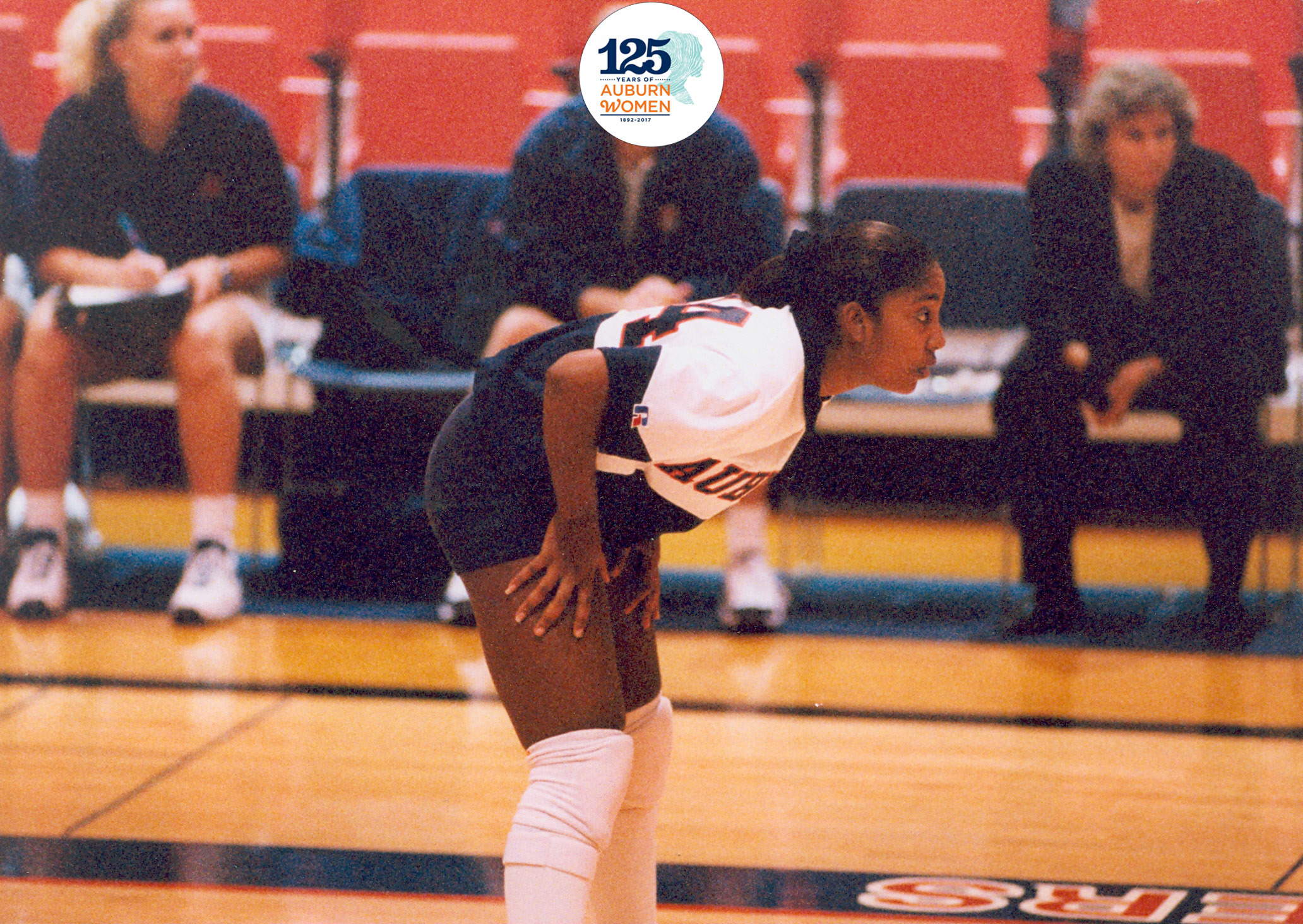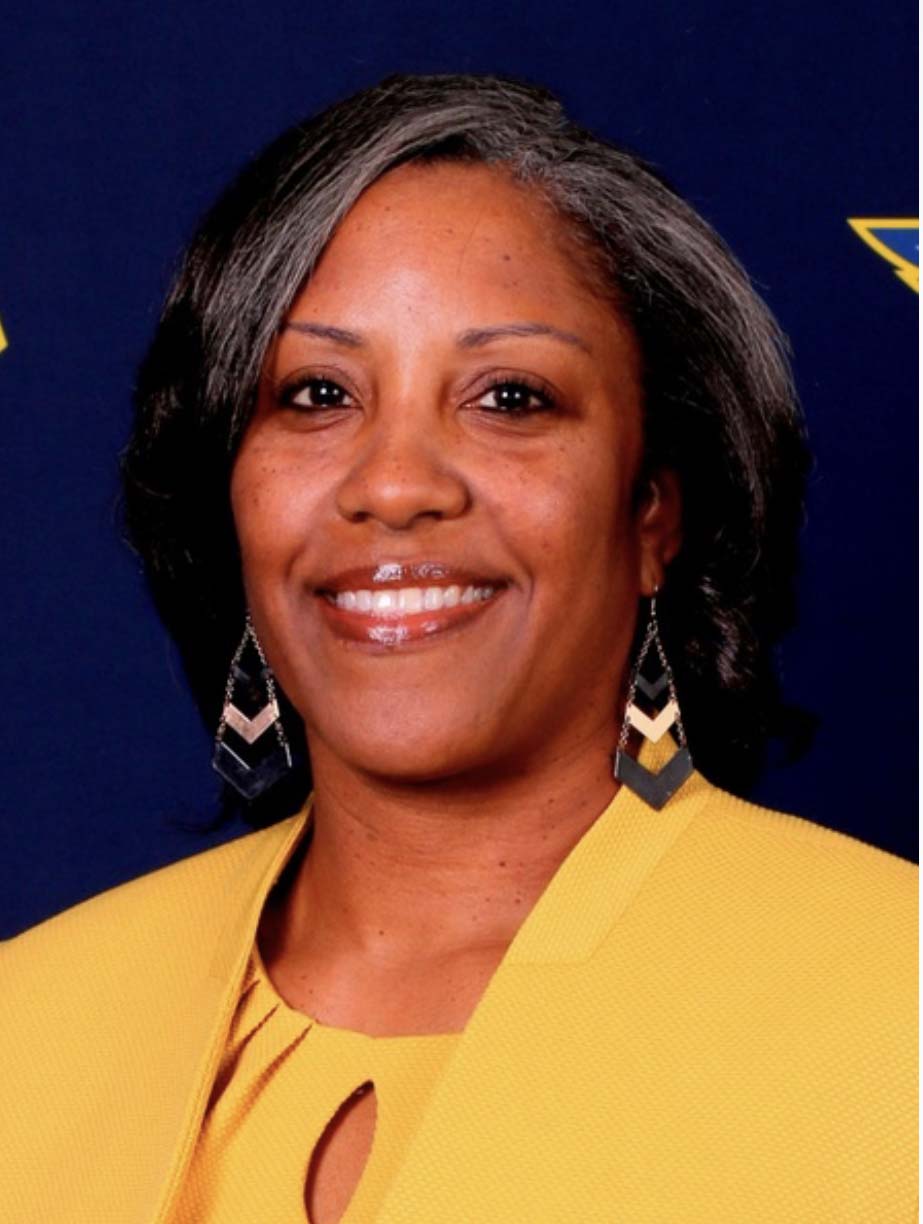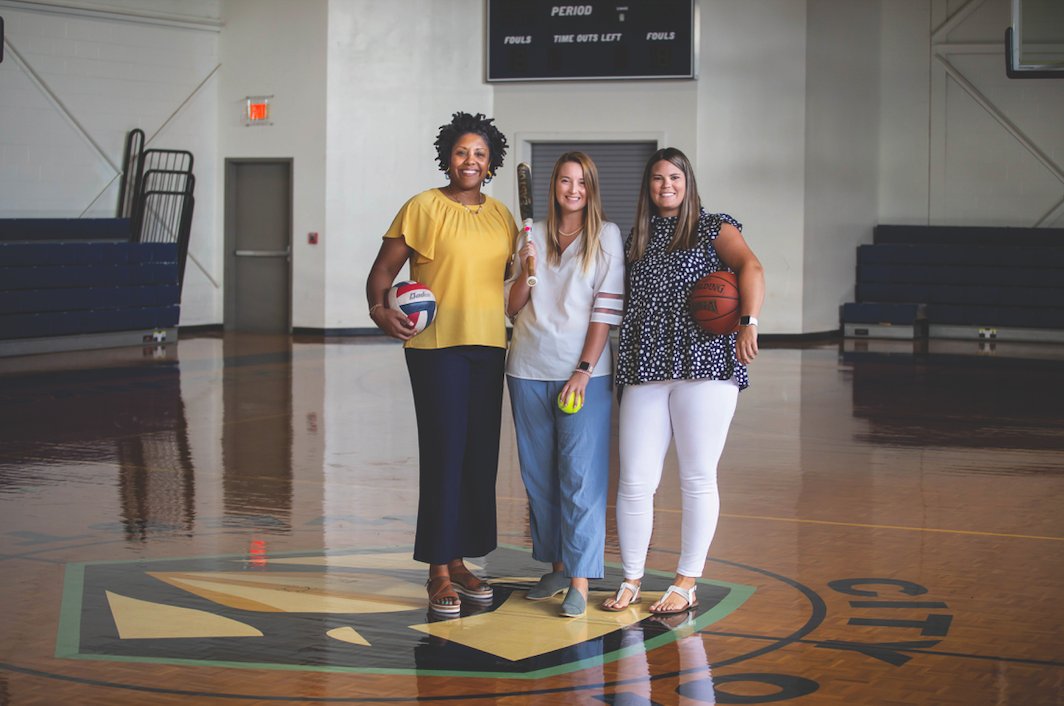 Get In Touch
Location: 110 McDonald Drive Lawrence KS 66044
Telephone: (785) 330-1941
Email: djohnsto@usd497.org